From Kim Corella, CALFIRE, RPF#2916, Southern Region Forest Pest Specialist/Forester II, Los Osos, CA 93402, Cell – 805-550-8583
This year we will be having two SOD BLITZs for San Luis Obispo County. The purpose of the SOD BLITZs is to inform and educate the community about the disease and its effects, get locals involved in detecting the disease, and produce detailed local maps of disease distribution. The map can then be used to identify those areas where the infestation may be mild enough to justify proactive management. This year is a very important year with the significant rainfall we had and the cool temperatures as well. This pathogen thrives in these conditions and this year is very important in determining that SLO County is still free from sudden oak death.
Matteo Garbelotto from UC Berkeley will be coming to talk about the launch of the new OakSTeP program (Oak SOD Testing Program) that will allow licensed arborists, preserve managers, and qualified government employees to team up with U.C. Berkeley to test oaks for SOD infection. We encourage you all to attend to hear Matteo and to participate in the 2019 SOD BLITZ!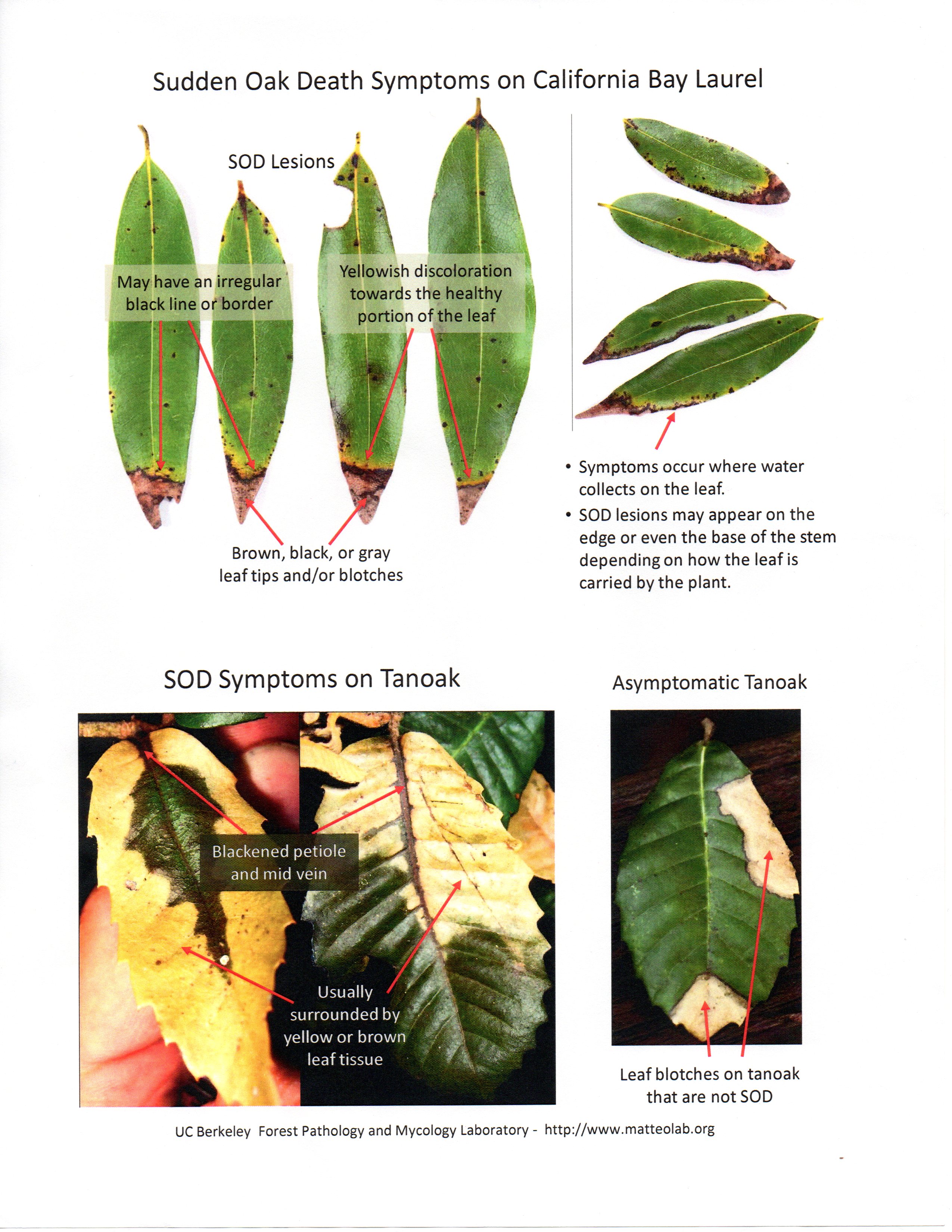 Please register to attend one of the two trainings. Registration can be found here – http://ucanr.edu/2019sodblitztraining
TRAINING LOCATIONS:
Friday, May 3, 6:30 – 7:30 PM, Atascadero Library, Martin Polin Community Room, 6555 Capistrano Ave., Atascadero, CA
Saturday, May 4, 10:00 – 11:00 AM, SLO County Department of Agriculture, 2156 Sierra Way, San Luis Obispo, CA
COLLECTING:
Saturday and Sunday, May 4 – 5. All materials necessary for the training and collecting over the weekend will be provided.
I have attached the flyer with this information and please feel free to pass this along to anyone you think would be interested in attending this free event.
Thank you very much and if you have any questions, feel free to contact me at any time.
Thanks,
Kim
Kim Corella, CALFIRE, RPF#2916, Southern Region Forest Pest Specialist/Forester II, Los Osos, CA 93402, Cell – 805-550-8583