Biocontrol researcher to speak at August meeting
Cape Ivy is one of the worst invasive plants crowding out native plants along the California coast. Cambria has its share. Hope may be on the horizon, in the form of a biocontrol agent: a fly whose eggs stunt Cape Ivy's growth.
Kirsten Sheehy, a research specialist in the Riparian InVasion Research Laboratory (RIVRLab), will talk about her work with the Cape Ivy Fly at the August 14 Cambria Forest Committee meeting, 6:30 at Rabobank. Free.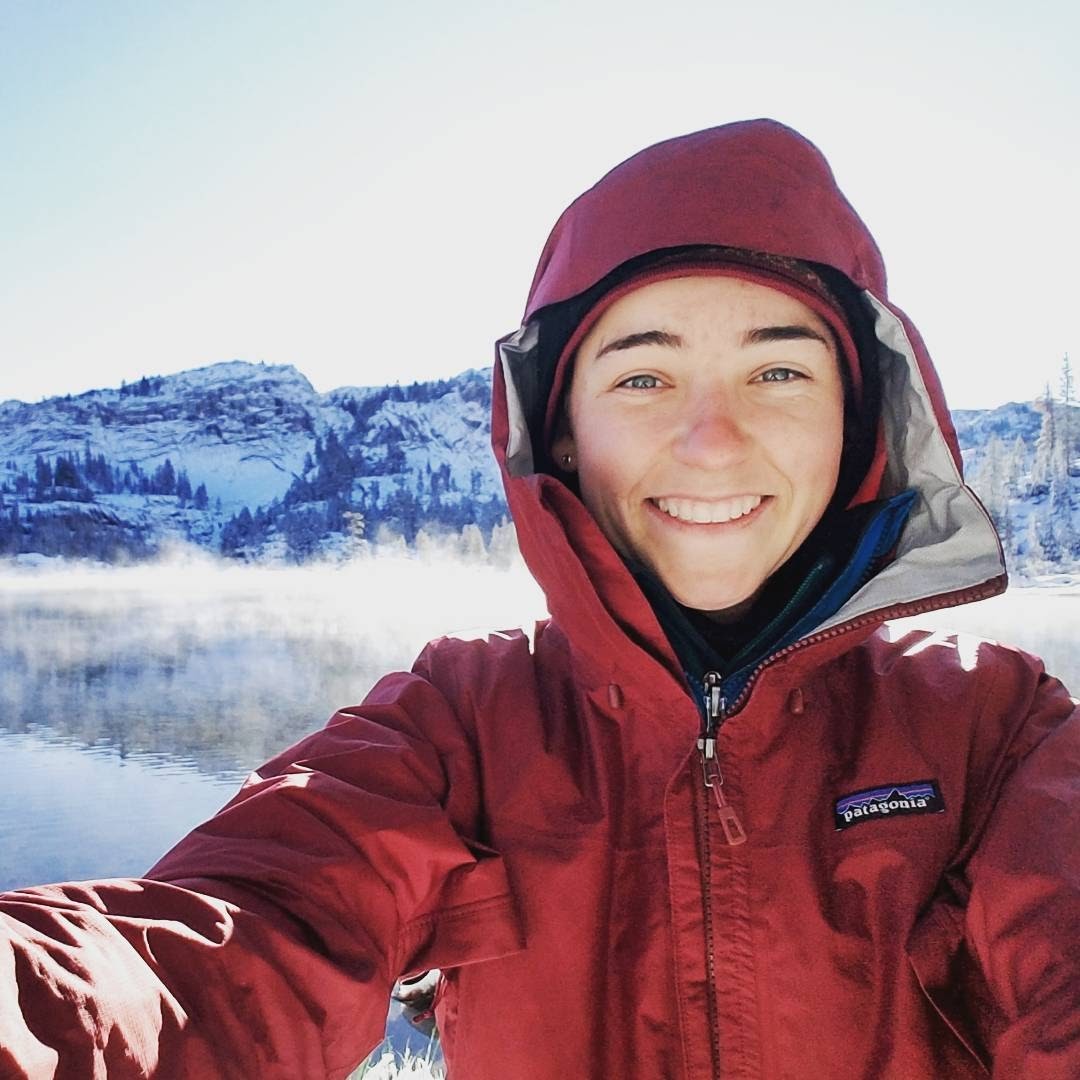 The RIVRLab is interested in studying the impacts of non-native species in riparian and aquatic systems and developing methods for their management. Kirsten is developing best lab practices for mass rearing of Cape Ivy Flies, Parafreutreta regalis.

Cape Ivy damages the forest habitat by crowding out native plants. Its leaves contain alkaloids and other potentially toxic substances that may endanger steelhead trout. By smothering native plants, it deprives local wildlife of the food they need.
Controlling Cape Ivy by pulling it, cutting it, or spraying it with herbicides is effective, but it's difficult and expensive. Cape Ivy is persistent, so workers have to keep coming back to pull it or treat it again.
Cape Ivy Flies lay their eggs inside the newly-growing shoot tips. Round tumors, or galls, form at the end of the tip, stunting growth and reducing the size of the plant.
Cape Ivy Flies have been rigorously tested by USDA scientists for more than seven years, to assure that they will not infest other plants. In tests on 99 other species, the flies confined themselves to laying eggs on Cape Ivy.
A small number of flies were released on one Southern California site, and galls were found on the plants in June.
"We really didn't expect establishment, since it was a small release a long while ago," she said. "Certainly not the numbers we need to control the ivy yet, but with a few more releases we may get there."
Cambria may be a site for release of the flies in the future. Bring your questions and learn about biocontrol of Cape Ivy at the August Cambria Forest Committee meeting.
Click this link for a PowerPoint presentation on Cape Ivy Galling Fly from the 2017 Cal IPC Symposium.
Invasive Weed Guide
Every Cambrian lives in the forest. We share our landscape with the trees and wildlife. Donate now to the Forest Committee to defray publication costs of Cambria's Guide to Invasive Weeds. Send a check for $8 (or more) to Cambria Forest Committee, PO Box 23, Cambria, CA 93428.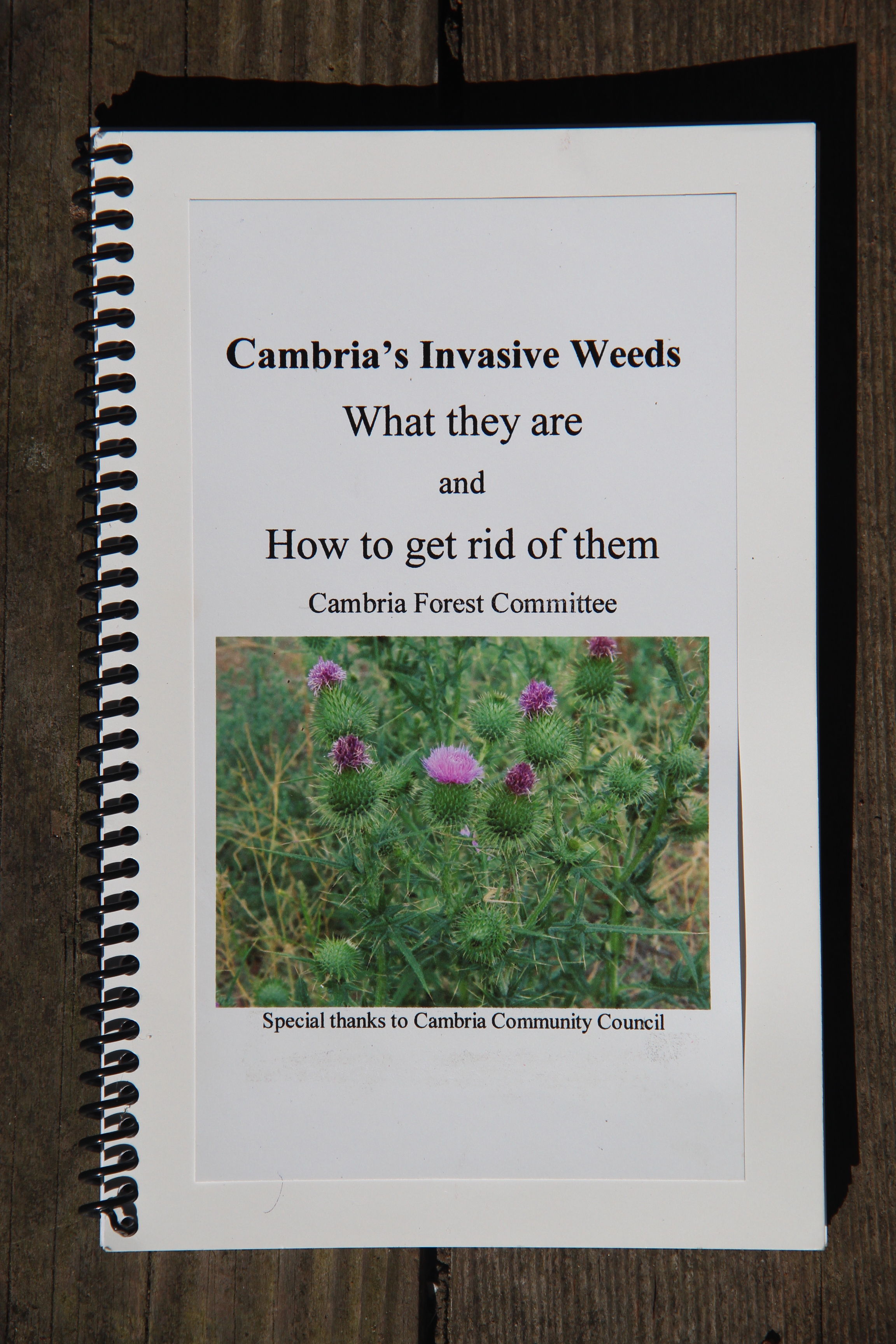 Weeds are taking over landscape and crowding out native plants. Weeds hurt the forest by changing the habitat for wildlife. they increase fire danger. Pull weeds on your own property and help your neighbors. Every weed you pull reduces the number of seeds that will sprout on your property next year. Connie Gannon, executive director of Greenspace–The Cambria Land Trust and a member of the Forest Committee's board, wrote about it in The Cambrian.
Learn more about Cambria's Invasive Weeds by joining iNaturalist  on your tablet or smart phone. Find the Rogue's Gallery of Weeds and add your personal Worst Weed of Cambria. contact us at forest@cambriaforstcommittee.org with questions.
Download a copy of the Forest Committee's brochure, At Home in the Forest, from the Frequently Asked Questions page.
A brochure on Sudden Oak Death is now available on the Frequently Asked Questions page.
Read the Community Wildfire Protection Plan posted under Forest-Related documents.
Volunteer to help the Cambria Forest Committee preserve Cambria's Monterey Pine Forest.
Would you like to pull weeds, get rid of those nasty invasives that are creeping into our forest? Do you have computer skills? Would you like to use your artistic talent to create informational materials that convey the forest's beauty? What is your talent? The Forest Committee welcomes you. Contact us at forest@cambriaforestcommittee.org and we will put you to work.
In 1985, The Land Conservancy was selected as the implementing nonprofit agency as required for government agencies to operate the Transfer Development Credit Ordinance. Following the completion of the Cambria-Lodge-Hill Restoration Plan, the TDC program received seed money from the state Coastal Conservancy to begin retiring lots. Lots retired from development are permanently restricted to open space and their development rights can be transferred to areas in Cambria where development is better suited and which will have a reduced impact on the health of the native Monterey pine forest. The County directs landowners who wish to exceed present county development standards to The Land Conservancy to purchase TDCs. That money is then used to purchase additional undeveloped lots and retire them from development, and the cycle continues.
In March 2016, after a four year hiatus, the Cambria CSD accepted 52 lots from the Land Conservancy. That allows the program to continue. Read the news report here.
The CSD established a Buildout Reduction Committee to move the program forward. Follow the committee's progress at the tab above.
Forest Management Plan
The Organizational and Funding Options for Implementation for the Cambria Monterey Pine Forest Management Plan is now posted on the Forest-Related Documents page. The Forest Management Plan is also posted there.

This site contains information about the Cambria Forest Committee including
The Committee meets on the 2nd Wednesday of the month at 6:30 pm at Rabobank on Main Street in Cambria. Everyone is welcome to attend.
Contact the Committee by e-mail:  forest @ cambriaforestcommittee.org
Contact us by mail at:  Cambria Forest Committee    PO Box 23   Cambria, CA 93428
Next Meeting: August 14, 2019, Rabobank, Cambria.  6:30pm  Open to everyone.