2015 Drought and Fire Danger Updates
Unsure about how to help the health of the forest and reduce fire danger? Let the Forest Committee help. Attend the Wednesday, January 13 meeting, 6:30 at Rabobank, to discuss how the Transfer Development Credit program could be revived to protect Cambria's Monterey Pine forest.
In 1985, The Land Conservancy was selected as the implementing nonprofit agency as required for government agencies to operate the Transfer Development Credit Ordinance. Following the completion of the Cambria-Lodge-Hill Restoration Plan, the TDC program received seed money from the state Coastal Conservancy to begin retiring lots. Lots retired from development are permanently restricted to open space and their development rights can be transferred to areas in Cambria where development is better suited and which will have a reduced impact on the health of the native Monterey pine forest. The County directs landowners who wish to exceed present county development standards to The Land Conservancy to purchase TDCs. That money is then used to purchase additional undeveloped lots and retire them from development, and the cycle continues.
As originally required by the ordinance, The Land Conservancy amasses a bulk of retired lots and then turns management of the lots over to the Cambria Community Services District. In 2011, the CSD declined to accept any more lots from The Land Conservancy, effectively ending the program. Taking direction from the state Coastal Conservancy, The Land Conservancy suspended the program and cannot accept additional lots until the CSD or some other agency is able to take over their maintenance. The Land Conservancy continues to own and maintain the 55 lots it held when the CSD declined to accept its role in the process.
Grant to remove dead trees
Cambria has been awarded a $498,736 grant to reduce the fire fuel hazard of dead trees. Read the Cambrian's coverage here.  Greenspace executive director Connie Gannon writes about how this can involve the Forest Committee here. .
The Organizational and Funding Options for Implementation for the Cambria Monterey Pine Forest Management Plan is now posted on the Forest-Related Documents page.

This site contains information about the Cambria Forest Committee including
The Committee meets on the 2nd Wednesday of the month at 6:30 pm at Rabobank on Main Street in Cambria. Everyone is welcome to attend.
Contact the Committee by e-mail:  forest @ cambriaforestcommittee.org
Contact us by mail at:  Cambria Forest Committee    PO Box 23   Cambria, CA 93428
Billion Tree Campaign
The Cambria Forest Committee is a proud participant of the UN Billion Tree Campaign. To view the Cambria Forest Committee's registered trees, click the link below and look for Cambria Forest Committee and Bill Schassberger: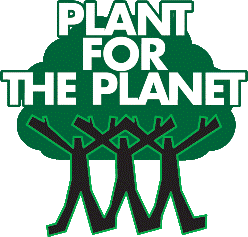 Covell Ranch Fuel Break Information
View information about the Covell Ranch Fire Fuel Break plans on the Special Projects page.
Next Meeting: February 10, 2016, Rabobank, Cambria.  6:30pm  Open to everyone.