Dwarf Mistletoe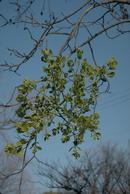 Dwarf Mistletoe is a parasitic plant that infest Monterey Pine trees and can overwhelm and kill small trees.
Mechanical Control
The most effective way to control mistletoe and prevent its spread is to prune out infected branches, if possible, as soon as the parasite appears.
Chemical Control
The plant growth regulator ethephon (Monterey Florel Brand) may be used as directed by the label to control mistletoe in dormant host trees.
Learn more about it here.
Planting Trees to Save the World
In a recent Viewpoint published in the San Luis Obispo Tribune, David Brodie of San Luis Obispo, a professor emeritus who taught at UC Berkeley and Cal Poly for over 45 years, and Allan Cooper, also of San Luis Obispo, a licensed architect, member of the AIA and a professor emeritus who taught at Cal Poly for over 34 years, wrote about how important trees are to moderating climate change. Both have practiced in the fields of urban planning and architecture, and are founding members of Save Our Downtown. Find the entire article here.
Planting more trees — even a trillion of them — won't solve the world's climate crisis.
But it will buy us some time.
Around 2.2 billion acres of land is suitable for reforestation, according to a study in the journal Science. That could capture two-thirds of human-made carbon emissions and, according to authors of the study, would be the most effective method of combating climate change.
Read more here.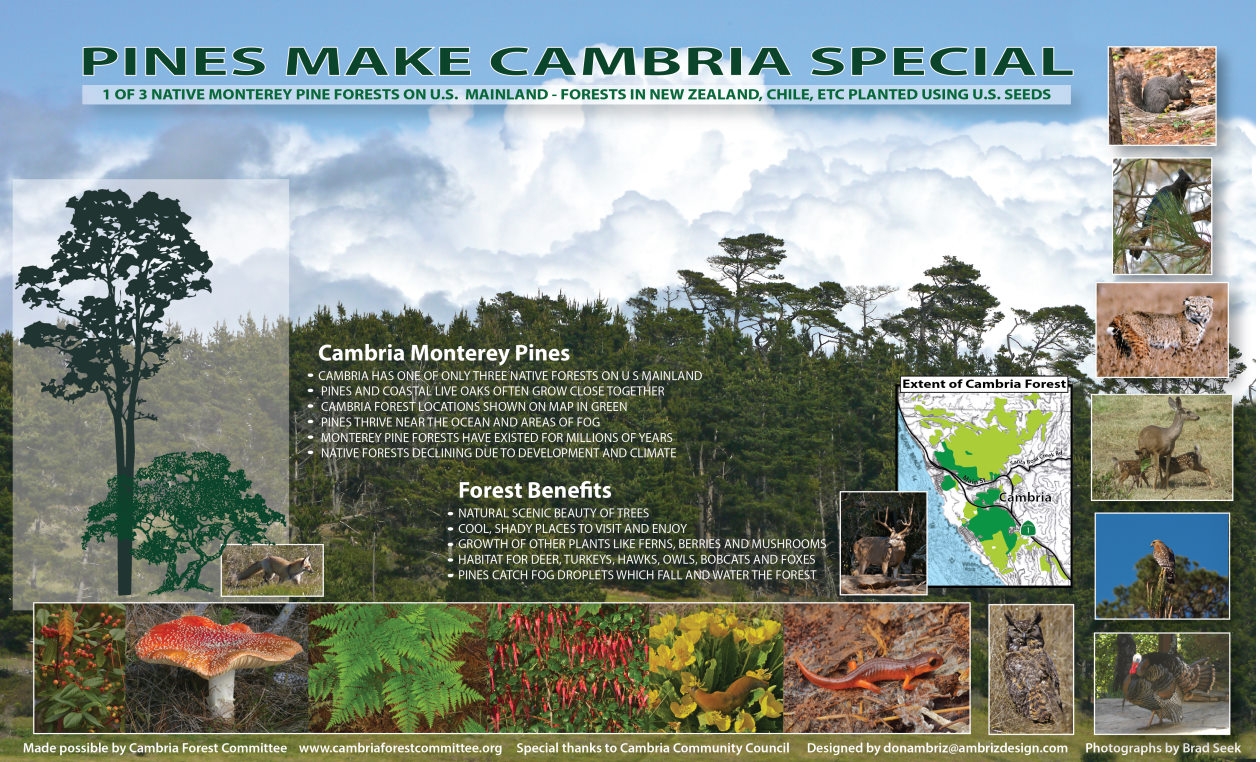 Wildlife feeding
California Fish & Wildlife Wardens Jason Chance and Richard Roodzant spoke to the public in October. Read about it here.
Invasive Weed Guide
Every Cambrian lives in the forest. We share our landscape with the trees and wildlife. Donate now to the Forest Committee to defray publication costs of Cambria's Guide to Invasive Weeds. Send a check for $8 (or more) to Cambria Forest Committee, PO Box 23, Cambria, CA 93428.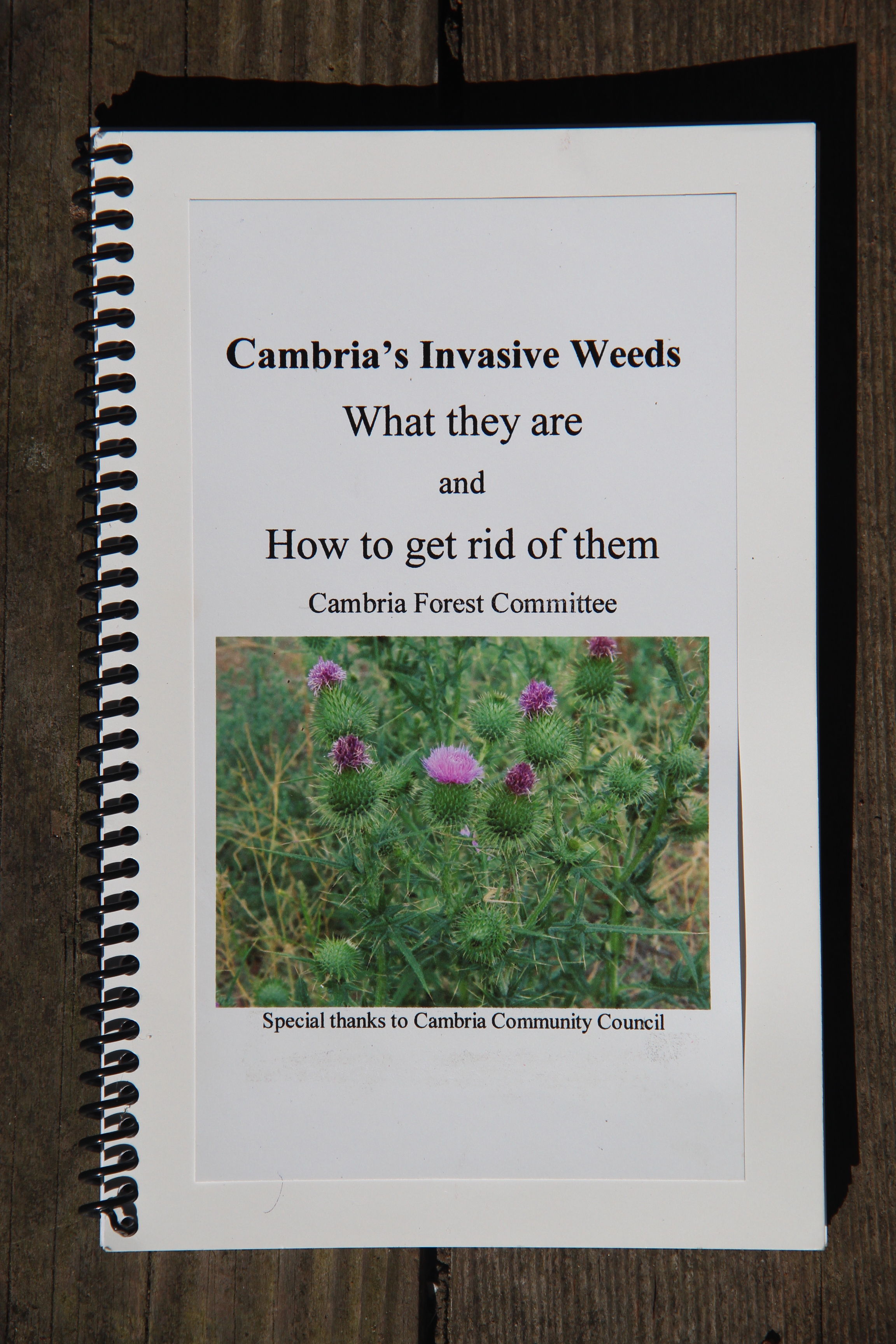 Weeds are taking over landscape and crowding out native plants. Weeds hurt the forest by changing the habitat for wildlife. they increase fire danger. Pull weeds on your own property and help your neighbors. Every weed you pull reduces the number of seeds that will sprout on your property next year. Connie Gannon, executive director of Greenspace–The Cambria Land Trust and a member of the Forest Committee's board, wrote about it in The Cambrian.
Learn more about Cambria's Invasive Weeds by joining iNaturalist  on your tablet or smart phone. Find the Rogue's Gallery of Weeds and add your personal Worst Weed of Cambria. contact us at forest@cambriaforstcommittee.org with questions.
Download a copy of the Forest Committee's brochure, At Home in the Forest, from the Frequently Asked Questions page.
A brochure on Sudden Oak Death is now available on the Frequently Asked Questions page.
Read the Community Wildfire Protection Plan posted under Forest-Related documents.
Volunteer to help the Cambria Forest Committee preserve Cambria's Monterey Pine Forest.
Would you like to pull weeds, get rid of those nasty invasives that are creeping into our forest? Do you have computer skills? Would you like to use your artistic talent to create informational materials that convey the forest's beauty? What is your talent? The Forest Committee welcomes you. Contact us at forest@cambriaforestcommittee.org and we will put you to work.
In 1985, The Land Conservancy was selected as the implementing nonprofit agency as required for government agencies to operate the Transfer Development Credit Ordinance. Following the completion of the Cambria-Lodge-Hill Restoration Plan, the TDC program received seed money from the state Coastal Conservancy to begin retiring lots. Lots retired from development are permanently restricted to open space and their development rights can be transferred to areas in Cambria where development is better suited and which will have a reduced impact on the health of the native Monterey pine forest. The County directs landowners who wish to exceed present county development standards to The Land Conservancy to purchase TDCs. That money is then used to purchase additional undeveloped lots and retire them from development, and the cycle continues.
In March 2016, after a four year hiatus, the Cambria CSD accepted 52 lots from the Land Conservancy. That allows the program to continue. Read the news report here.
The CSD established a Buildout Reduction Committee to move the program forward. Follow the committee's progress at the tab above.
Forest Management Plan
The Organizational and Funding Options for Implementation for the Cambria Monterey Pine Forest Management Plan is now posted on the Forest-Related Documents page. The Forest Management Plan is also posted there.

This site contains information about the Cambria Forest Committee including
The Committee meets on the 2nd Wednesday of the month at 6:30 pm at Rabobank on Main Street in Cambria. Everyone is welcome to attend.
Contact the Comm;/
ittee by e-mail:  forest @ cambriaforestcommittee.org
Contact us by mail at:  Cambria Forest Committee    PO Box 23   Cambria, CA 93428
Next Meeting: 6:30pm, August 13, 2020, remotely via Zoom. Email for the link to participate.  Open to everyone.